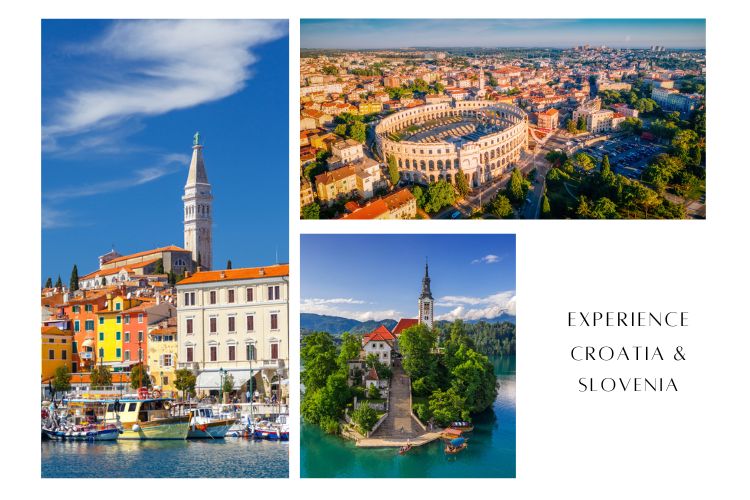 September 14, 2023
When it comes to travel in Europe, Croatia and Slovenia are two countries that often tend to fly under the radar, but they are undoubtedly among the most enchanting and picturesque destinations on the continent. These neighboring countries offer travelers a diverse range of travel destinations and the perfect opportunity for a country-combination holiday. In this article, we'll explore some of the most exciting travel destinations in Croatia and Slovenia that are sure to captivate your imagination and find their way to your 2024 travel bucket list.
Croatia beyond Dubrovnik, Hvar, and Split
If you have already explored the famous trio Dubrovnik, Split, and Hvar, then it's time to expand your horizons and embark on an adventure that will show you a different side of the country. Let's start with the islands and make our way up the coast, shall we?
Brač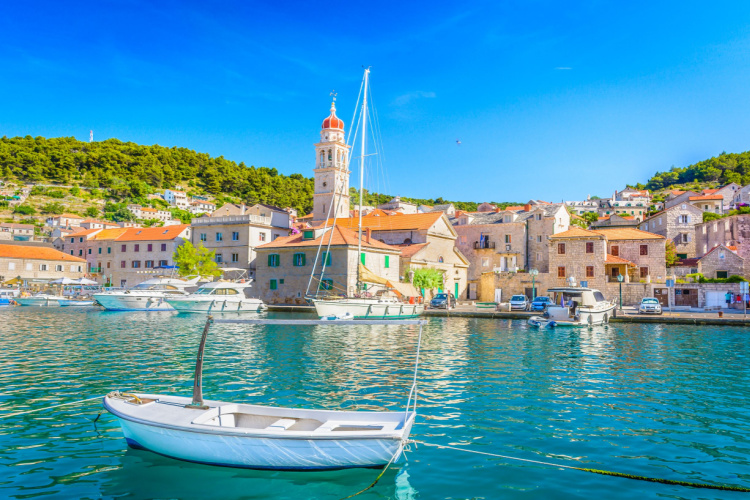 Croatia's highest and third largest island is also the closest island to Split. Did you know that, back in the day, every island in Central Dalmatia was referred to as Brač 1st, Brač 2nd, Brač 3rd, and so on? The island is famous for its marble, a beach that changes shape depending on the wind direction (the amazing Golden Horn Beach, one of the most Instagrammable locations in Croatia), and its historical findings going back to the Neolithic era. Today, this island welcomes you with fantastic properties such as Lemmongarden and Puteus Palace and a plethora of immersive experiences that will connect you with the history and culture of this authentic Croatian destination.
Dugi Otok (or Long Island in English)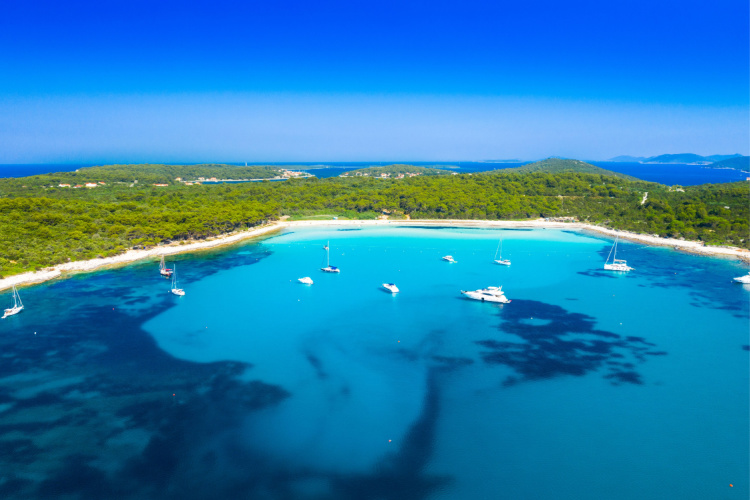 This serene island off the coast of Zadar is the ultimate off-the-beaten-track destination for luxury travelers looking to disconnect and recharge, and its stunning property Villa Nai 3.3 will provide the perfect blend of relaxation and immersion in the natural landscape as well as a gateway to 3 national parks and one park of nature. Dugi Otok is blessed with some of Croatia's most pristine beaches, including Sakarun Beach, a paradise for sunseekers. Its fine white sand and shallow turquoise waters create an almost Caribbean-like atmosphere.
Losinj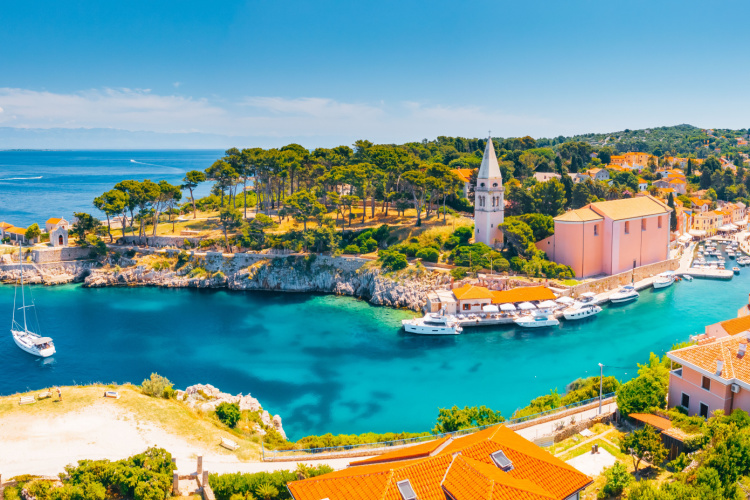 Nestled amidst the azure waters, lies a gem that has long remained a well-kept secret: Losinj Island. Its coastline is a tapestry of hidden coves, secluded bays, and pristine beaches that beckon sunseekers and water enthusiasts. Losinj island is renowned for its commitment to preserving marine life and the Dolphin Educational Center allows visitors to learn about these magnificent creatures and join eco-friendly boat tours to observe them in their natural habitat. Foodies will also love this island since the local culinary scene is a wonderful fusion of Mediterranean flavors, Italian influences, and continental Croatian cuisine. Some of our favorite properties on the island include Boutique Hotel Alhambra and Hotel Bellevue.
Istria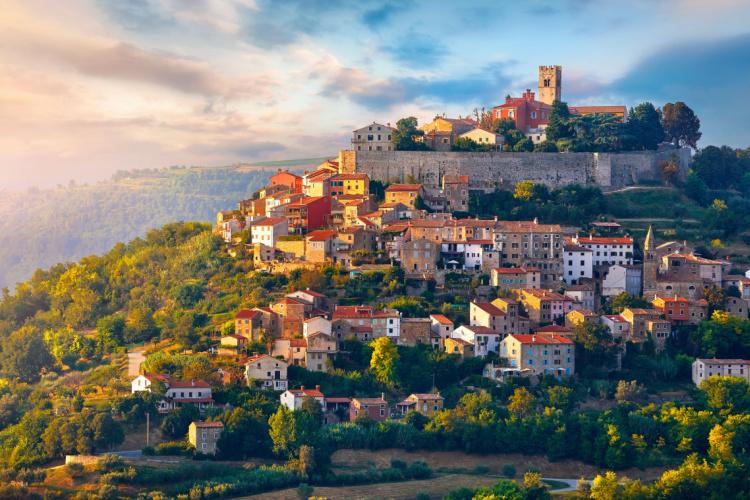 Move over Dubrovnik – Istria is the new star of Croatian travel experiences! Though very well-known to European travelers for over a century, the Istrian peninsula has slowly been gaining popularity in the North American market over the last few years. This year-round Croatian destination will welcome you with its Ancient Roman sites, rolling hills, vineyards, olive groves, truffle hunting opportunities, and picturesque medieval hilltop towns such as Motovun and Groznjan. Rovinj is perfect for travelers seeking a blend of history, culture, great restaurants, and memorable properties such as Grand Park Rovinj, the design-forward Lone, or the charming heritage Spirito Santo Storico Hotel while those looking for an authentic and upscale stay will opt for Meneghetti Wine Hotel in Bale or the San Canzian Village and Hotel in picturesque Buje. Istria is also the perfect Croatian destination for those who want to continue to Italy (Venice is only 2.5 hours away with either a car or ferry) or to Slovenia.
Slovenia – the green heart of Europe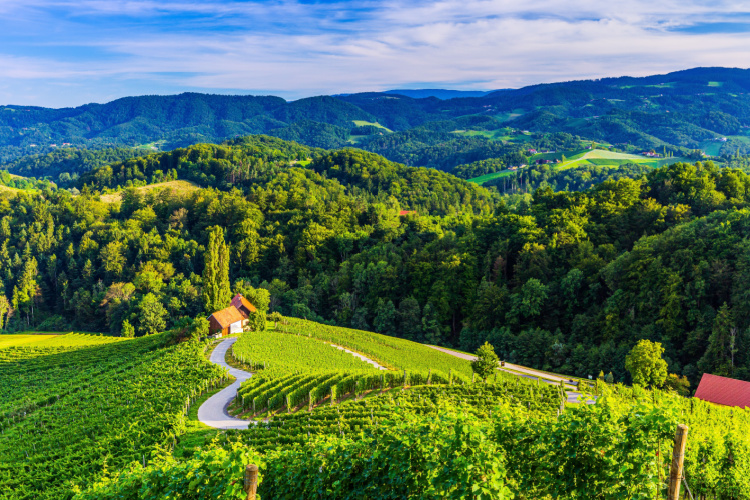 With its compact size and diverse landscapes, Slovenia offers a wealth of experiences for travelers. Whether you're an outdoor enthusiast, a culture lover, or simply seeking serenity in nature, Slovenia is the country you should have on your radar. Furthermore, it is the perfect add-on destination to your Croatia itinerary.
Ljubljana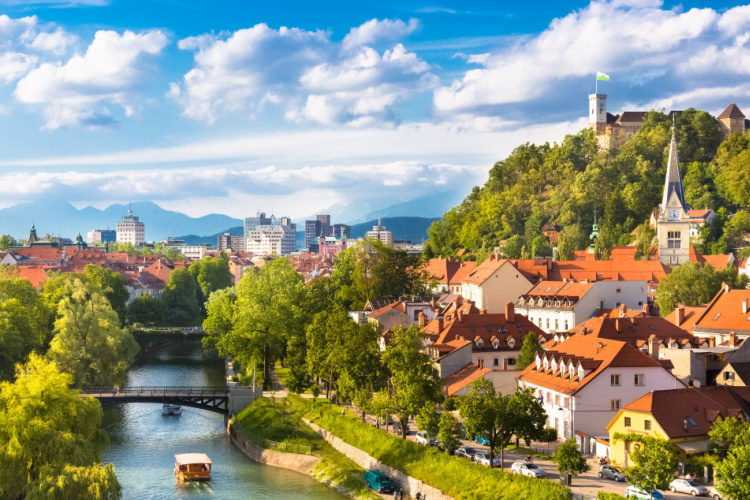 Start your Slovenian adventure in Ljubljana, the capital city that feels like a fairy tale come to life. With its iconic castle overlooking the city, a meandering river, and a lively old town, Ljubljana is a perfect blend of history and modernity. And while in Ljubljana, we always like to spend a day or two in the wonderful Zlata Ladjica or Cubo Hotel.
Lake Bled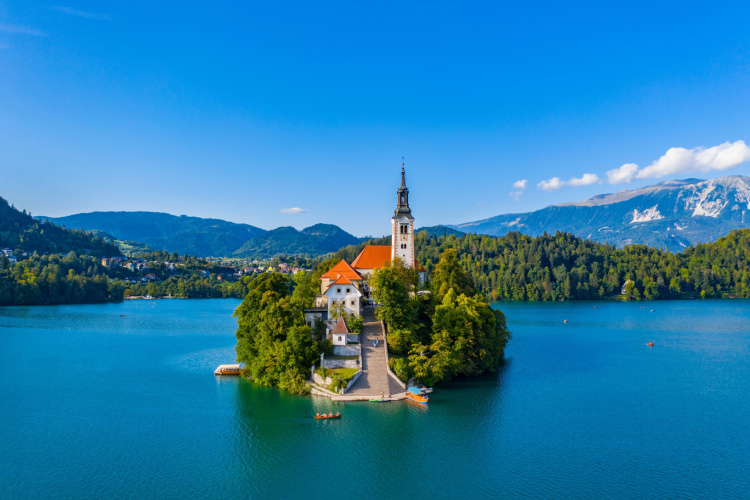 Lake Bled, with its emerald-green waters, a tiny island crowned by a church, and a medieval castle perched on a cliff, is the stuff social media dreams are made of! Take a traditional pletna boat to Bled Island, ring the wishing bell, hike up to Bled Castle for panoramic views, and complete your visit with the famous Bled cream cake in one of the lakeside cafes.
Triglav National Park - Alpine Majesty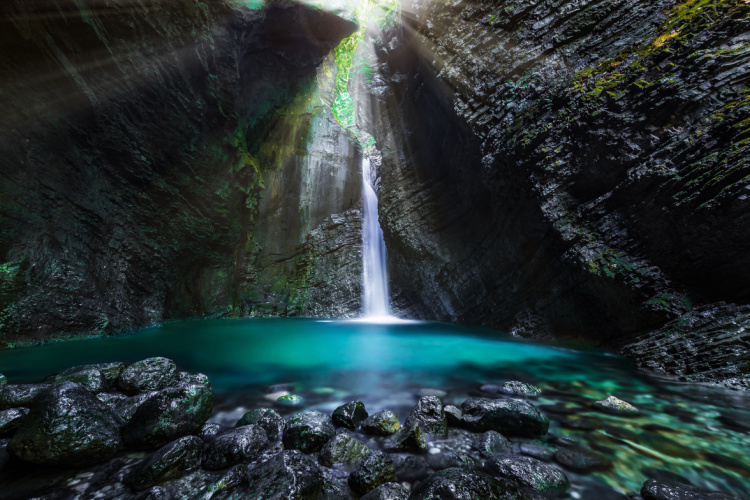 Explore the Julian Alps, hike to the summit of Mt. Triglav (the country's highest peak), and discover pristine lakes like Lake Bohinj. The park offers hiking, cycling, and water activities amidst breathtaking natural beauty.
Škocjan or Postojna Caves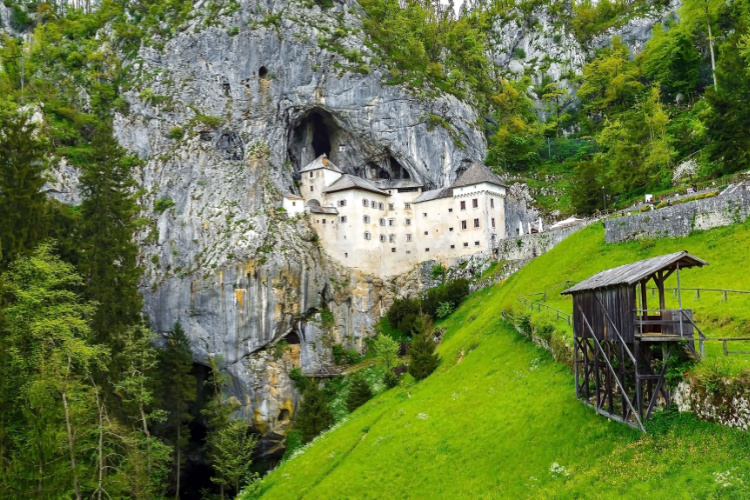 Revel in the underground wonderland of massive caverns, underground rivers, and dramatic limestone formations. The caves are an awe-inspiring testament to nature's artistry. And if you are visiting Postojna Cave, do not forget to stop at Predjama Castle, just a few kilometers away. This medieval marvel is perched in the middle of a 123-meter-high cliff and tells a fascinating tale of the knight Erazem of Predjama, his plundering expeditions, and treasures hidden in a network of secret tunnels.
So, have we inspired you enough to start planning your trip and embark on a journey through the best destinations in Croatia and Slovenia? If the answer is yes, reach out to our Croatia and Slovenia travel specialists at priority@travelive.com, and let's create the perfect itinerary together!