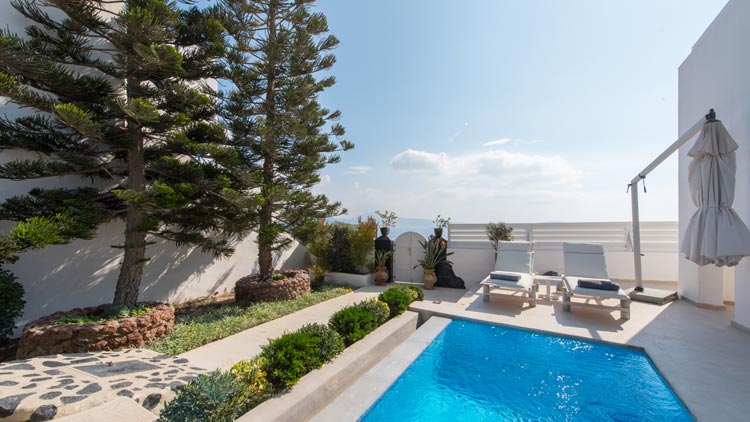 May 2, 2018
Chill out as you relax in privacy.
Refresh yourself during your luxury stay at Santorini Secret Suites & Spa in your secluded junior villa, separate from the main property of the hotel, giving you an ultimate secluded experience that you truly deserve.
The two-story junior villa offers a spacious living area with a fully equipped kitchen, combining a hotel experience with the cozy comforts in a home away from home. The villa is the perfect size, with the capacity to accommodate six people comfortably, with two bedrooms and two baths.
The real heart of this property is the outdoor patio overlooking an amazing sea view off the caldera. Enjoy your breakfast at the dining area, soak up the Greek rays on your sun beds, drink champagne in the outdoor jacuzzi and splash away in your private pool.
Take advantage of the bespoke services offered at Santorini Secret Suites & Spa, as your possibilities are never-ending, making your one of a kind vacation forever memorable.